Decorating the mantel is always a challenge for me. Each year it seems like it takes me all day, maybe even the entire weekend, to get it just like I like it.
The thing that makes a mantel for me is greenery. I purchased a 9' garland from Costco and cut it up, added some eucalyptus, and gathered berries from my nandina. It's really lush!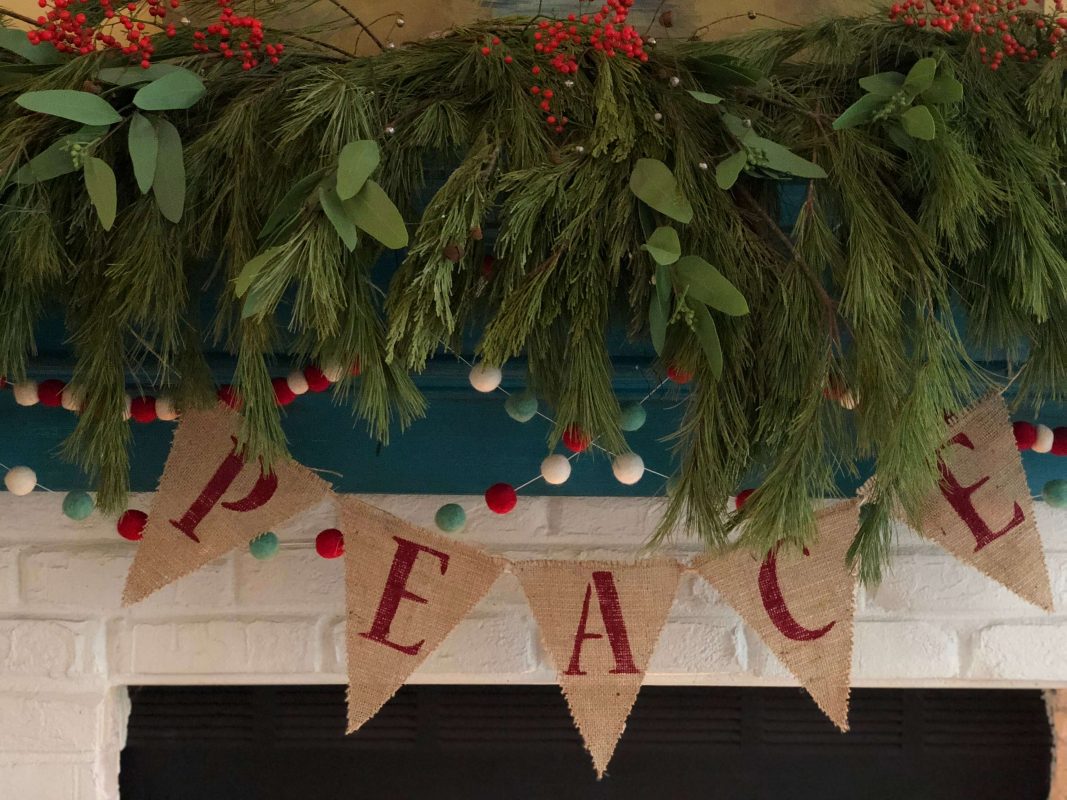 From there I just hung pom-pom garlands, star garlands, "peace" pennant banner, and stockings.
The one thing lacking is festive artwork or signage. I ordered something but it didn't work as I'd hoped. I'll just have to keep hunting for the right piece, and the hunt is part of the fun!
I'm sharing another gorgeous mantel in my daughter's keeping room! She created the perfect look for her home! I love everything about it!
Merry Christmas everyone! And Happy 2019!!