Lamps are one of the elements in a room that set a tone for me.  I love shopping for them when I'm working on a space!  You know, looking for just the right one to compliment what's going on in the room without being too "theme-y"!  You can't really go wrong with something classic in most cases.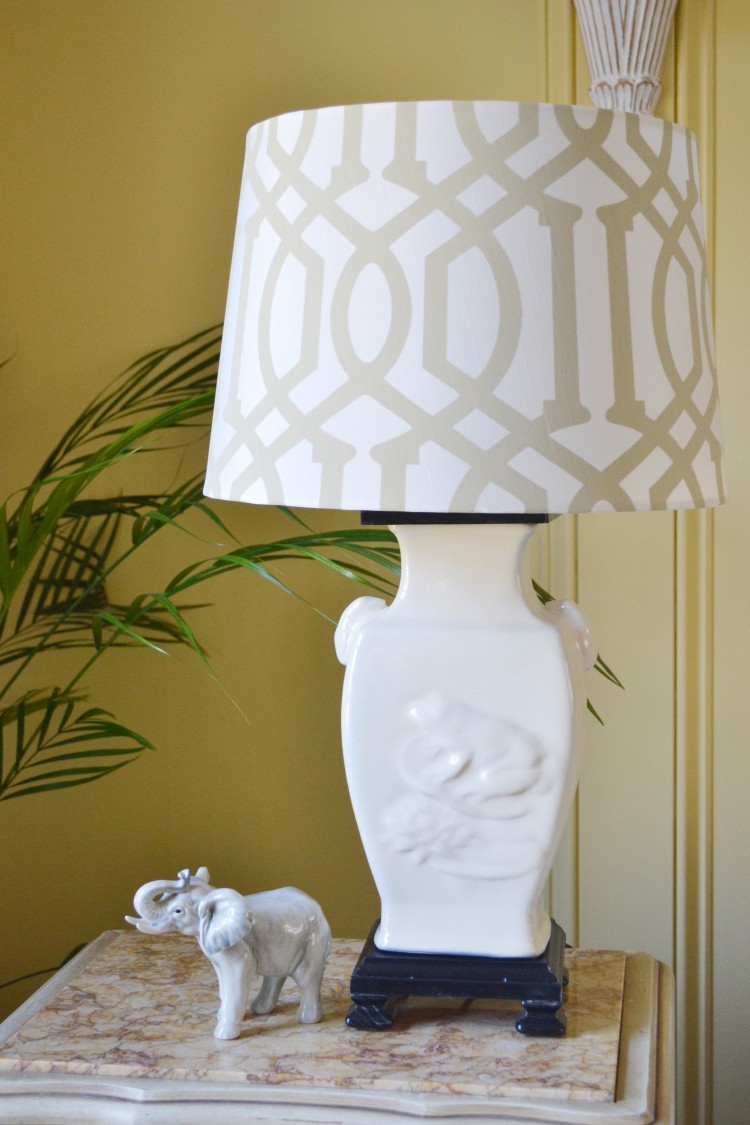 Well, I found myself wanting new lamps for the living room, although those I had were perfectly good lamps.  It's just they were blue, and I've gotten away from blue in my house in the past couple of years.
Kevin made the blue lamps I'm talking about years ago out of some vases I picked up. I bought very traditional linen shades for them and was happy with the results. You can see them in the before pics, and in the post, "Roomjoy: The Living Room".  When I look at those pictures the blue lamps just didn't do it for me with the soft aquas, off-white, and yellows.
Now, I've seen many DIYs on painting all kinds of things, and have tried it on some stuff. Take a look at the "White Knick-Knacks-DIY" post to see how I took advantage of a little spray paint!  Anyway, Kev took the lamps apart and using some all-in-one primer and spray paint, we got to work!  Using part of a cardboard box, Kev made a shield of sorts by cutting out the top and one side of the box.  He sat the vases inside what was left of the box and was able to contain the spray paint.  It only took two coats, some drying time (followed mfg suggested time), reassembling, and the project was finished….literally about a two hour deal!  I found these great geometric patterned shades at Target on sale for $12 each!

These lamps were transformed from a traditional-formal feel, to soft-casual elegance!  Loving the results!